Join us on Wednesday 4th November at 9pm GMT / 4pm ET for the 2nd Panel Reflection. The topic will discuss "Leadership in the Community and Beyond".
The panel discussion will aim to address the following:
What is Leadership and what does it entail?
The importance of Leadership for the development of our community and wider society?
How to become a better leader? Practices people can implement to improve leadership?
Who are some of the influential leaders we can learn from? Both contemporary and historical leader, Islamic and non-Islamic.
What does Islam say about leadership?
Is there a difference between Islamic leadership and that of other faiths or secular society?
To participate in the interactive Q&A please register at https://www.themainstay.org.uk/zoom-registration/
You can also watch live on YouTube and Facebook:
https://youtube.com/themainstayorg
https://facebook.com/themainstayorg
The panel will include our host, Sayyid Shabeer Kirmani with the guest speakers: Brother Shan E Abbas Hassam and Sayed Hassan Al-Hakeem.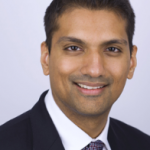 Shan E Abbas Hassam is a businessman from Birmingham, UK. He is the Group Managing Director of MSA Global Holdings Limited, a leading pharmaceutical group. The Group has interests in distribution and retail pharmacy in the United Kingdom, Germany, Uganda, Djibouti and Serbia. In a stellar contribution to The World Federation, he has been the youngest Assistant Secretary General, the youngest Executive Councillor and the youngest Secretary General. He also spearheaded the exceptional rescue of 450 Khoja refugees from war-torn Yemen. Hassam qualified from King's College London with a 1st Class Honours Degree. He trained as a solicitor specialising in Mergers & Acquisitions at Gowlings LLP, an international law firm with over 1,400 legal professionals worldwide.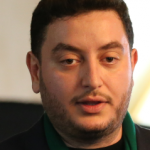 Sayyid Hassan al-Hakeem serves as the executive trustee at The Mainstay Foundation UK, and is a lecturer and researcher. With over 10 years' experience in non-profit management, Sayyid Hassan's work has been focused on religious education, counselling and mentorship, organizational development, religious education, capacity planning and development, lecturing, and research. He pursued studies in Islamic sciences through correspondence with the religious seminaries of Najaf and Qum. At the same time, he has earned two Master's Degrees from two highly reputable American universities. Sayyid Hassan holds a Master's in Public Administration with a graduate certificate in Non-profit Leadership from the University of Michigan. He also holds a BS and an MS in computer engineering with a focus on embedded systems.