Join us on Wednesday 2nd December at 9pm GMT / 4pm ET for the 6th Panel Reflection. The topic will discuss "Civic Engagement".
The panel discussion will aim to address the following:
The importance of civic engagement for the development of our community in the West
What is the most effective strategy in making our voices heard?
If I pursue civic engagement in the West, am I compromising my Islamic values?
How to encourage the next generation to strive to be leaders in Economics, Education, and Civic Services?
To participate in the interactive Q&A please register at https://www.themainstay.org.uk/zoom-registration/
You can also watch live on YouTube and Facebook:
https://youtube.com/themainstayorg
https://facebook.com/themainstayorg
The panel will include our host, Sayyid Shabeer Kirmani with the guest speakers: Br Mustafa Field and Sr Dewnya Bazzi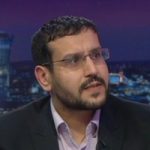 Mustafa Field MBE, Director of Faiths Forum for London, Former Director of Mosque & Imams National advisory board from 2010 – 2013. He was awarded an MBE in 2012 for his efforts in strengthen integration and social cohesion. He is a Fellow for the John Smith Trust and is involved in strengthening the rule of law and countering sectarianism. Field is an influential member of the British Iraqi community.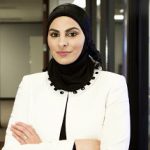 Dewnya Bazzi is a founding partner and owner of a law firm. As the director of the firm's personal injury practice, she is a zealous advocate for her clients and stops at nothing to make sure that her clients' rights are vindicated. She has been nationally recognized by several organizations as one of the lead personal injury attorneys in Michigan. Along with her dedicated team, she has brought justice to thousands of injury victims.