Join us on Wednesday 25th November at 9pm GMT / 4pm ET for the 5th Panel Reflection. The topic will discuss "Business and Entrepreneurship".
The panel discussion will aim to address the following:
The importance of Business and Entrepreneurship for the development of our community
The panel's personal experiences and journey in business and things they have learnt
Examples of successful entrepreneurs in our community and wider society which we can
learn from. What were the keys to their success?
How can we use these lessons to practically develop our community?
How does someone take an idea and transform it into a business?
To participate in the interactive Q&A please register at https://www.themainstay.org.uk/zoom-registration/
You can also watch live on YouTube and Facebook:
https://youtube.com/themainstayorg
https://facebook.com/themainstayorg
The panel will include our host, Sayyid Shabeer Kirmani with the guest speakers: Br Shabbar Dhalla and Br Furat Al Yassin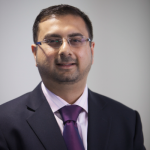 Shabbar Dhalla is from London, UK. Having spent over a decade assisting companies and individuals through financial difficulties as an Insolvency and Restructuring specialist, he is now involved in the healthcare sector at Evexia Care Holdings and Go Digital Agency, a digital marketing agency in UK.
Shabbar is a lawyer and a Licensed Insolvency Practitioner by background. He has worked in the city for over a decade, as well as spending over 5 years in the Middle East setting up his previous firm's international presence, before venturing into business on his own. He has spent a significant part of his life giving back through various voluntary roles. He has a decade of trusteeship at The World Federation under his belt and lately as its Vice President. He also volunteers locally at the Stanmore Mosque and is a School Governor at a State Primary School in Northwood.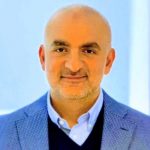 Furat Alyassin is an entrepreneur and director of his own companies, he attained an MBA from LSE, and is currently leading a research project at Cass Business School's Department of Management, that seeks to improve the organisational effectiveness of educational institutions that operate in fragile environments. He is also active in community projects around youth development and children in the UK.