Join us on Wednesday 18th November at 9pm GMT / 4pm ET for the 4th Panel Reflection. The topic will discuss "Education & Human Development".
The panel discussion will aim to address the following:
The importance of Education for Human Development
Examples of how past communities, Islamic and non-Islamic, have developed through education and other means
Which communities are leading in Human Development? What is the key to their successes?
What can our community learn from this to drive our Human Development?
To participate in the interactive Q&A please register at https://www.themainstay.org.uk/zoom-registration/
You can also watch live on YouTube and Facebook:
https://youtube.com/themainstayorg
https://facebook.com/themainstayorg
The panel will include our host, Sayyid Shabeer Kirmani with the guest speakers: Hajah Nawal Hamadeh and Professor Sajjad Rizvi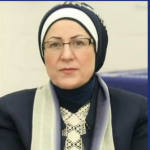 Hajah Nawal Hamadeh, a prominent member of the Arab American Community, is the Founder and President of the American Educational Foundation and Hamadeh Educational Services (HES) and Founder and Superintendent of four successful and highly regarded "Tuition Free" academies: Star International Academy (PK-12) in Dearborn Heights and Canton, Universal Learning Academy (Pk-12) in Westland, Noor International Academy (Pk-6) in Sterling Heights, and Universal Academy (Pk-12) in Detroit, Michigan. Mrs. Hamadeh founded American Educational Foundation (AEF) and HES in 1998 (22 years ago)  to provide quality Pre-k-12 educational management services to public school academies to ensure students' success in this ever-changing global society with focus on the Michigan Core Curriculum and International Baccalaureate standards, multicultural education and foreign languages (Arabic). Today, HES serves over 3500 students in the Metro Detroit area with about 400 staff members. All instructional staff is highly qualified and 99-100% of enrolled seniors graduate and are accepted into colleges and the majority are recipients of full ride and/or partial scholarships.
Hajah Hamadeh is the recipient of numerous prestigious awards, has over 30 years of extensive experience in public and private schools in the US and abroad, and was a keynote speaker on educational issues at various conferences and community events. As a globally minded leader, she recruited staff from Europe and diverse communities brought into her schools the International Baccalaureate program; visited various schools in China, Bahrain, Lebanon, Saudi Arabia and the US; and was part of the American Task Force for Lebanon in 2009. Her organization hosted several international groups as part of building bridges between the US and foreign countries to bring a better understanding of the various cultures, religions and economic systems. She is a passionate advocate of students' right to a nurturing, loving, and caring learning environment and is fully dedicated to improving the quality of life for children as evident through her work.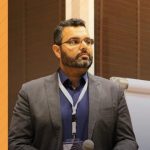 Sajjad Rizvi is Associate Professor of Islamic Intellectual History at the University of Exeter where he also directs the Centre for the Study of Islam. He has published extensively on the history of philosophical and mystical discourses in the early modern period, as well as on aspects of Shi'i theology. He has taught Islamic studies at various levels for over twenty years and also supervised to completion 25 doctoral students.