Join us on Wednesday 11th November at 9pm GMT / 4pm ET for the 3rd Panel Reflection. The topic will discuss "Media Engagement".
The panel discussion will aim to address the following:
What are the different types of media and what do they entail?
The importance of media for the development of our community and wider society? Any
contemporary examples?
What role can social media play in the development of our community?
How can people get involved in media? What resources can people use to get involved?
To participate in the interactive Q&A please register at https://www.themainstay.org.uk/zoom-registration/
You can also watch live on YouTube and Facebook:
https://youtube.com/themainstayorg
https://facebook.com/themainstayorg
The panel will include our host, Sayyid Shabeer Kirmani with the guest speakers: Brother Amir Taki and Brother Salim Kassam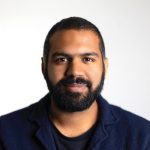 Brother Salim Kassam was born and raised in London, with a background in digital marketing. He is the co-founder of The Muslim Vibe, an online platform for Muslims in the West, with a following of over 1 million globally and a quarter of a million website hits on a monthly basis.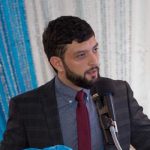 Brother Amir Taki is an award winning documentary filmmaker and broadcaster he was the former director and co-founder of Ahlulbayt TV. He has overseen the production of more than 150 documentary films and over 10,000 broadcast hours of Islamic TV content. Amir is currently the CEO of Haven Films and The Dawn Foundation and a member of the Hussain Legacy Exhibition team.