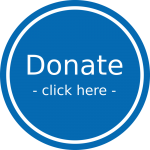 In order to further the work that the Mainstay Foundation is doing in Tanzania, a team of volunteers visited the country in 2018 and travelled across Tanzania to see some of the work first hand.
One of the particular events which we helped to organise was a birth celebration for Lady Fatima (a.s.), in a village near the town of Kigoma. We witnessed the gathering of the locals, and we were amazed by the sense of togetherness and community. Men, women and children of all ages were gathering for one purpose, and all with a smile on their faces.
Sadly however, after speaking to many of these individuals, we realised the local area was in need across all areas of life. Perhaps the most critical of them was the lack of access to clean water, something which every human has the right to. We decided on that day to fundraise for the building of a water well in the name of Lady Fatima, to ensure that the villagers could live a better life.
After spreading this story and the situation to our own friends, families and communities, the response we received was incredible. Not only were we able to fund the one initial well, but the support we received meant four wells in total were funded. What this meant, and will continue to mean, to the community cannot be taken lightly.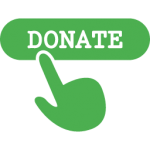 This year some of the team have gone back, and once again in the name of Lady Fatima (a.s.), we are looking to fundraise for more wells to help the thousands of people who remain without access to clean and safe, water. Each well can serve communities of up to 5000 people, so the building of these wells is subsquently improving the lives of thousands of people.
We need your support to help. You can donate here, and register your name with Lady Fatima (a.s.) on this joyous occasion. No amount is too little, and no effort will go unrecognised, God willing. You can help us to improve lives, to provide a better future of so many children, and provide thousands of people with a basic human right. May Allah accept your efforts, and thank you so much for helping.